Posts for tag: oral health
By Langhorst Family Dentistry
February 07, 2019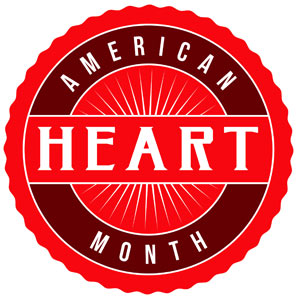 At this time of year, hearts are everywhere you look, so it's fitting that February is American Heart Month, a time to focus on cardiovascular health. Cardiovascular disease, which includes heart disease and stroke, is the number one cause of death around the world. But did you know that there's a link between the health of your heart and the health of your mouth?
People with advanced gum disease have a higher risk of having a heart attack, stroke or other cardiovascular event, but what is the connection? For one, oral bacteria found in gum disease can enter the bloodstream, where it has been found in artery-clogging plaque. In addition, untreated gum disease has been determined to worsen high blood pressure, a major contributor to heart attack, stroke and heart failure. One study reported that when gum disease was treated, high blood pressure fell by up to 13 points. But perhaps the most significant common denominator between gum disease and heart disease is inflammation, according to many researchers.
Gum disease is the most common inflammatory disease, affecting nearly 50% of US adults over 30, and 70% of those aged 65 and older, according to the U.S. Centers for Disease Control. The body's inflammation response is a key weapon in fighting infection. However, when there is chronic low-level inflammation such as occurs with untreated periodontal (gum) disease, many adverse health effects can result. In one Harvard University study, chronic inflammation was found to triple the risk of heart attack and double the risk of stroke.
The relationship between gum disease and heart disease is still not completely understood, but there's no denying that a connection exists between the two, so it's worth doing what you can to take care of both your gums and your cardiovascular health. Here are some tips:
Eat a heart-healthy—and gum-healthy—diet. A diet low in refined carbohydrates, high in fiber, vitamins C and D, antioxidants and Omega-3s has been shown to lower inflammation, benefitting your gums and your heart.
Quit smoking. Using tobacco in any form is a risk factor for developing both gum disease and heart disease.
Take care of your oral health. Gum disease can often be prevented—and reversed if caught early—simply with good oral hygiene, so be diligent about brushing your teeth twice a day and flossing once a day.
Come in for regular cleanings and checkups. Regular cleanings can help keep your gums healthy, and an examination can determine if you have gum disease. Be sure to tell us about any medical conditions or medications.
As you think about what you can do to take care of your heart health and overall health, don't forget your gums. If you have questions about how to improve your oral health, call us or schedule a consultation. You can learn more in the Dear Doctor magazine articles "Good Oral Health Leads to Better Health Overall" and "Carbohydrates Linked to Gum Disease."
By Langhorst Family Dentistry
December 29, 2018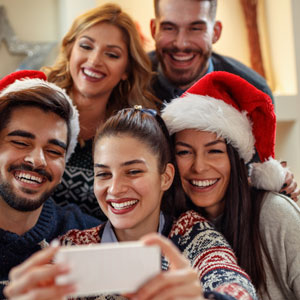 'Tis the season for holiday joy with sweet treats at every turn. Don't let it be the season for dental woes as well. You've heard that sugar causes cavities. That's because bacteria in your mouth feed on sugar and release acid as a by-product. The acid eats away at tooth enamel, resulting in tooth decay if not checked. To protect your smile during the December onslaught of cookies, candies and other goodies, follow these tips:
Seek balance. Foods that stick to your teeth like candy canes, chewy candies or potato chips provide more opportunity for cavities to develop. To help keep your smile sparkling for the New Year, mix it up with healthy options. Chances are you will come across tooth-healthy offerings like raw vegetables, a cheese plate or mixed nuts. Vegetables scrub your teeth while you chew and stimulate the production of saliva, which helps neutralize acid and rebuild tooth enamel. Cheese also neutralizes acid in the mouth and has minerals that strengthen teeth, while nuts stimulate saliva production and provide vitamins and minerals that keep teeth strong and healthy.
Consider your timing. There's a higher risk of developing tooth decay when sweets are consumed as standalone snacks, so when you do eat sugary treats, try to have them at mealtime. Repeated snacking between meals exposes teeth to food particles throughout the day, and the acids produced can continue to act on your teeth for 20 minutes after a treat is consumed. During meals, however, other foods present help balance out the sugar and stimulate saliva production, which helps neutralize acid and wash away food particles, sugar and acid from your teeth.
Watch what you drink. Sipping sweet drinks over time can have ill effects on your teeth because of prolonged contact with sugar. If you consume sugary beverages, try to do so in moderation and preferably along with a meal. Sipping your drink through a straw can help keep the beverage away from direct contact with your teeth. Consider opting for water—there are plenty of other opportunities for extra sugar and calories! Besides, water washes away food bits and dilutes acidity. After eating the sweet stuff, it's a good idea to drink water or at the very least swish a little water around in your mouth.
Keep up good oral hygiene. With all the holiday busyness—shopping, gatherings with friends and family, school functions—you may find yourself exhausted at the end of the day. Still, this is an especially important time to keep up your oral hygiene routine. Brushing your teeth with fluoride toothpaste morning and night and flossing every day are key to keeping your teeth for the long haul.
Finally, if you are due for a dental checkup or cleaning, give us a call to make sure you start the New Year with a healthy smile. If you have a flexible spending account that will expire with the calendar year, make it a priority to fit in an end-of-year dental appointment. Please contact us or schedule an appointment for a consultation if you would like more information about keeping in the best oral health. To learn more, read the Dear Doctor magazine articles "Nutrition & Oral Health" and "The Bitter Truth About Sugar."
By Langhorst Family Dentistry
August 31, 2018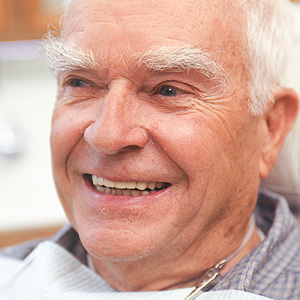 Like many people, you might be caring for an elderly parent or family member. That care should include a focus on their teeth and gums — a healthy mouth is vitally important to their overall health, nutrition and well-being. Because of the aging process, this can be challenging.
Here are 4 areas where you should focus your attention to assure the senior adult in your life has the healthiest mouth possible.
Make adjustments for hygiene. As we grow older, arthritis and similar conditions make brushing and flossing difficult to perform. You can help your senior adult keep up these vital tasks by switching to a powered toothbrush or refitting their brush with a bike handle or tennis ball to make gripping easier. Pre-loaded floss holders or water irrigators are effective alternatives to manual flossing if it becomes too difficult.
Have dentures or other appliances checked regularly. Many older people wear full or partial dentures. Due to the nature of these appliances, the risk of bone loss over time is greater, which can eventually affect their fit. Their dentist should check them regularly and reline or repair them if possible. Eventually, they may need a new appliance to match any changing contours in the mouth.
Be aware of age-related dental issues. Age-related conditions of both the mouth and the body (like osteoporosis, which can affect bone density) can impact dental health. For example, an older person can develop lower saliva flow, often due to medications they're taking. This, as well as gastric reflux common in older people, increases acidity and a higher risk of tooth decay. Past dental work like fillings, crowns or bridges may also make hygiene and additional treatment more difficult.
Keep up regular dental visits. In light of all this, it's crucial to keep up with regular dental visits for continuing teeth and gum health. Besides cleanings, these visits are also important for monitoring signs of tooth decay, periodontal (gum) disease and oral cancer. It's also a good opportunity to gauge the effectiveness of their hygiene efforts and suggest adjustments.
If you would like more information on dental care for older adults, please contact us or schedule an appointment for a consultation. You can also learn more about this topic by reading the Dear Doctor magazine article "Aging & Dental Health."